The Ken Page Memorial Trust is a non-profit charitable fund created to support jazz as a vital art form, jazz education and the musicians who devote their lives to the music. Established in 1999 by Anne Page, in association with the Toronto Downtown Jazz Society, the Trust serves as a living legacy to commemorate the life of international business man and devoted jazz enthusiast, Ken Page.
•
Download our Donation Flyer
---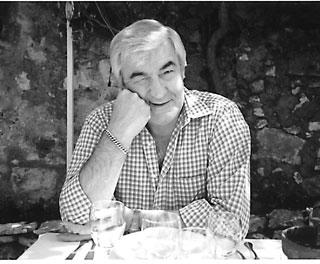 "I have been blessed with many friends, more than I ever knew, more than I ever deserved. I love them all. I wish my legacy were tangibly the reflection of that friendship. Thank you everyone. You will never know what you have meant to me."
- Ken Page -
(1928-1998)
---
Our Aims
---
• To encourage emerging jazz talent and foster and understanding of the origins and evolution of the music through such activities as workshops and master classes given by professionals in their respective fields.
• To establish and maintain a charitable trust to provide limited financial aid to jazz musicians on an emergency basis as a result of sickness, accident, and loss of employment. The fund is not intended to replace health insurance nor to provide general loans. It does supply modest amounts of assistance to qualified applicants.
• To support live and recorded jazz performances in Canada, when deemed appropriate by the Board of Trustees.
---
What We Do
---
The Board of Trustees for the Ken Page Memorial Trust assesses all applications received, and provides support within its current financial means to projects and programmes which it determines to be in keeping with its established aims as described above.


•
View more detailed information about what we do.
---
Our applicants
---
I

f you represent an established organization that presents jazz festivals, concerts, or other special events such as workshops, master classes, or seminars aimed at broadening public awareness and enjoyment of jazz

......OR......

If you conduct an accredited jazz education programme, workshop(s), or other jazz outreach initiatives in a school at any learning level, from elementary through post-secondary

......OR......

If you are a full-time professional jazz musician seeking financial aid on an emergency basis as a result of illness or accident, causing loss of employment.

You may qualify for support consideration from the Ken Page Memorial Trust. Forward inquiries to:

Grant Applications
KEN PAGE MEMORIAL TRUST
82 Bleecker Street, Toronto, ON M4X 1L8
Fax: (416) 928-0533
Email: tdjs@tojazz.com